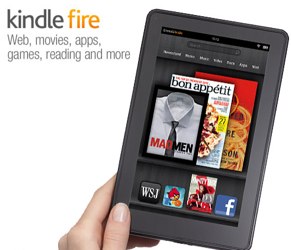 If you use the Amazon Kindle Fire to read ebooks, the folks at O'Reilly have now optimized all their ebooks to work with the new "KF8" format used by the Kindle Fire.
When you login to your Oreilly.com account and look at your purchased ebooks (or if you buy the book from O'Reilly), the "Mobi" file there is now a KF8 file that you can download to your computer and upload to your Kindle Fire (or any other Kindle).
Now, I don't know that I've necessarily done anything to the text of "Migrating Applications to IPv6" that would strongly benefit from the new KF8 format (nor do I have one to try it on), but these regenerated Mobi files may in fact display better now on the Kindle Fire. Regardless, it's great to know that the publisher of the book is looking at what can be done to make the books work better on newer devices.
The world of ebook publishing is at a fascinating place right now… and given some of the experiments O'Reilly is doing I'm looking forward to writing more of these updates as we all collectively continue to evolve this thing-formerly-known-as-a-book!