See any problem with entering IPv6 addresses using this user interface? Probably not going to work to well, is it? 🙂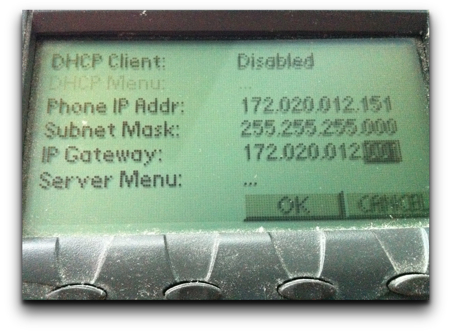 This is just the network config interface of an IP phone I had on my desk. While some of you from the VoIP world might recognize the vendor, the truth is that most IP phone vendors' apps have similar interfaces. These are the type of user interfaces I discuss in Chapter 1 of the book and that will be one of the biggest challenges for app developers. In the case of IP phones, the challenge is even greater because it is running on an embedded device using typically a special-purpose operating system.
Where do you have user interfaces like this lurking in your applications?