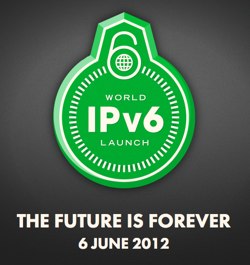 On June 6, 2012, World IPv6 Launch will mark the time when IPv6 is permanently enabled by many operators, website operators, content providers and organizations around the world.
Will your application(s) work on IPv6? What will you need to do to make sure that your apps work as well on IPv6 as on IPv4?
The main point of the book was to help you think through the questions and look at what you need to do.
Will you be ready?